Welcome
Northside Catholic School  
Enter to Learn           Leave to Serve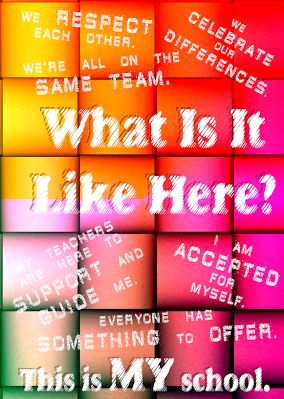 Northside Catholic saved my children.  The public school system was failing them miserably.  All three of my children now have friends, amazing teachers and staff to utilize as a support system, and grades to match!  They have confidence and have really flourished in this environment! 
My favorite thing about the school is the small classrooms. It promotes interaction and teamwork. The principal knows everyone by name and cares whole-heartedly for every single student.  I thank God everyday for the opportunity my children were given in this wonderful institution and it will have full bearing on the functional, respectful members of society they'll become.  I
I think of the staff as a branch of our family, helping to raise them when they aren't with me.  I didn't feel that way in their previous school.  There was no teamwork, always us versus them mentality.  We are blessed and are happy to fundraise and speak out and volunteer in any way to make sure our appreciation is heard. Thank you all, for all you do! 
The Russell/McCullough Family

What I like about Northside Catholic   (Grades 5-8)
I like the people                                                  
I like the teachers 
I like being with my friends  
I like the activities 
The friendliness of classmates and teachers
 I like the education here.
I like the free lunches
I like church and mass and the kindness here. I like spending time with my bros 
I like this school because it has wi-fi
We have a nice gym and selection of sports
 I like NSCS for the basketball team.
Our school is very good because they help us to become smarter and to be better Christians in the eyes of God. Anon
I like that through the ups and downs, we are all still friends in the end. Charlie S. (Gr. 8)
I like that the teachers pay attention to you and know when something is wrong. The school allows us to socialize with our friends and I get a good education while having fun!  -Hannah P.
The kids are so kind and accepting. The same with the teachers and staff. The building itself has many rooms and each has their own style. - Kayla
The school is like my family.  Danika (Gr. 5)
I like going to NSCS because of the good friends. The friends I have are like family. - Paige When I leave I will always remember is the good times I had with my friends.  -Kevin (Gr. 8)
Why my school is a good school to come to: because the teachers, staff and kids make you feel welcome and while you are here, you will have a smile on your face! -Rylee (Gr.7)
I enjoy going to school with my cousin Paige. She helps me a lot with school. I also like having lots of friends here. M.G.
I like hanging out with my friends and also making new friends. -Chloe B.
I like the education, my friends, the teachers, lunch and my class. -Thai(Gr. 5) My favorite part of NSCS is Art Class! - Natalie (Gr. 5)
The teachers are so nice and the students are kind. -Emily B.
The thing I will really miss about Northside Catholic is especially my teachers and some awesome students....and playing for the basketball team.  -Richie F. (Gr. 8)
I will miss my classmates who are kind and funny and will never find somebody like them. - Neveah (Gr. 8)
Mission Statement
The mission of Northside Catholic School, founded in 2011, is to educate the minds and enrich the hearts of its children who come from all different diverse backgrounds in an academically stimulating, safe, Catholic faith-centered environment in which all children can achieve their God-given potential and make a positive difference in the world.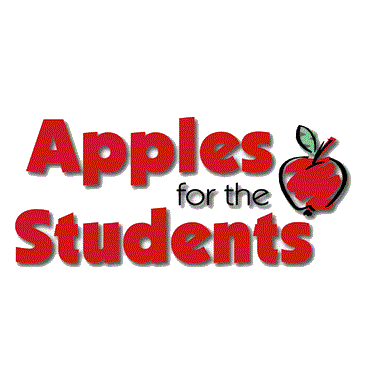 IT'S EASY!  PLEASE FOLLOW THE 3 STEPS:
Register your Giant Eagle Advantage Card at GiantEagle.com/AFTS

Enter our School ID #5623

Shop with your Giant Eagle Advantage Card
SHOP N SAVE S.E.E.D
PROGRAM
For almost 30 years, SHOP 'n SAVE has proudly hosted the S.E.E.D. program. We've been able to
deliver thousands of fun educational programs from The Pittsburgh Zoo & PPG Aquarium and
Carnegie Science Center to kindergarten through grade eight students in hundreds of public and
private schools systems throughout Western Pennsylvania, Ohio and West Virginia.
ENTER SCHOOL CODE #185
Our Beliefs
God is at the heart of who we are and all that we do.
A comprehensive and challenging curriculum nurtures the whole child – spiritually, intellectually, emotionally, physically, and socially.

A learning environment rich in a variety of experiences is responsive to the needs of all learners.

Students reflect self-actualization and demonstrate learning in many ways.

A safe and caring learning environment promotes self-esteem and facilitates success.

A student-centered culture encourages self-motivation and inspires lifelong learning.

Students are empowered to assume leadership roles.

An effective partnership with parents supports the education of their children and furthers the mission of the school.
It is never too late
to register
at Northside Catholic School
Give us a call at (412)-761-5043
 
Northside Catholic School
Closings and Delays available at the following websites:
Protecting God's Children
To volunteer at the School or in the Parish in any ministry, you must complete the Diocesean Protecting God's Children Safe Environment Registration. Learn More.