Welcome
Welcome to
Northside Catholic School  



Enter to Learn 
Leave to Serve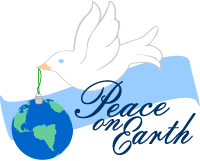 The Faculty and Staff of Northside Catholic School wish our School Family a most Blessed Merry Christmas and Healthy and Prosperous New Year. 
Northside Catholic School is a private Catholic school located at
3854 Brighton Road in the
North Side of Pittsburgh, Pennsylvania.
Northside Catholic School is the right school for parents looking for a challenging curriculum within a nurturing environment.
Take the time to view our website and then set up an appointment to meet with the principal or take a tour of the school. Once you enter our doors, you will recognize the love of Christ at work.
Mission Statement
The mission of Northside Catholic School, founded in 2011, is to educate the minds and enrich the hearts of its children who come from all different diverse backgrounds in an academically stimulating, safe, Catholic faith-centered environment in which all children can achieve their God-given potential and make a positive difference in the world.
Our Beliefs
God is at the heart of who we are and all that we do.
A comprehensive and challenging curriculum nurtures the whole child – spiritually, intellectually, emotionally, physically, and socially.

A learning environment rich in a variety of experiences is responsive to the needs of all learners.

Students reflect self-actualization and demonstrate learning in many ways.

A safe and caring learning environment promotes self-esteem and facilitates success.

A student-centered culture encourages self-motivation and inspires lifelong learning.

Students are empowered to assume leadership roles.

An effective partnership with parents supports the education of their children and furthers the mission of the school.
It is never too late
to register
at Northside Catholic School
Give us a call at (412)-761-5043
Extended Care

Before School Program 

Time Dropped Off: 7:00 a.m.

After School Program

Must be picked up by 5:45 p.m.

 

 
REGISTRATION INFORMATION

 Registration Form
 2016 - 2017 Financial Aid Form PSAS
 
Northside Catholic School
Closings and Delays available at the following websites:
Protecting God's Children
To volunteer at the School or in the Parish in any ministry, you must complete the Diocesean Protecting God's Children Safe Environment Registration. Learn More.